Riley Budget Summary 2015
19 March 2015
No Comment
Cocky Chancellor walks tall in UK, "the comeback country"?

George Osbourne delivered almost an hour of carefully honed political assassination in Parliament yesterday. Patrick Wintour writing in the Guardian said that "so much of the budget was nakedly political, devoted to wrong-footing Labour's campaign, stealing their better-styled clothes and leaving shadow chancellor Ed Balls short of the cash he needed to fund their flagship projects. By the end of the speech so many Labour foxes lay dead, it looked as if David Cameron's Heythrop Hunt had galloped through the chamber."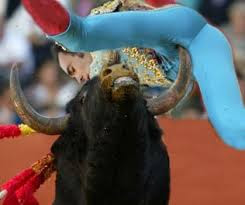 Osborne skewered Labour's flagship plans to fund its cut in university tuition fees from £9,000 to £6,000, by taking £600m to fund his savings package. And his increase in the bank levy leaves a question on how Balls would now fund his childcare package since it had been due to be funded by a rise in the bank levy.Labour has already identified a way to fill the black hole, and appear relieved Osborne did not make their position worse. Their fear was that Osborne would take all of Labour's pensions relief package set aside to fund the tuition fee cut, and then put all the money into the NHS. That would have left Labour spreadeagled.
Never a man to let truth spoil a good story, George's strategy was a simple one: contrast his careful competence with the chaos that would arise were Labour to win the election, and show how his prudent management of the public finances has allowed him to help ordinary Britons improve their lives. He was at pains to show that the economy was working for all parts of Britain.
In the moment, it was easy to forget that his strategy has been a flop. The economy has grown much less than expected, deficit reduction has been much slower than forecast and borrowing this year will be £90bn, two-and-a-half times what was pencilled in five years ago even after being flattered by £20bn of asset sales.
How much of the detail of the budget delivered yesterday will survive the election in 45 odd days time is moot. However, there were some useful changes and an interesting shift in perspective away from the traditional approach you may feel that Labour would adopt. And so to the detail...btw, I apologise in advance for the gratuitous "balls" images but it was difficult to stop!
Corporate taxes
Diverted profits tax – sometimes called the "Google tax" this measure is aimed squarely at large multinational enterprises with business activities in the UK which enter into artificial arrangements to divert profits from the UK. Now I know that you're all aware that this never happens but the rules do come in on 1 April 2015 – wonder if we'll see any Starbucks shaped holes in the high street? Anyway, the tax will be charged at a rate of 25% of the identified diverted profits relating to UK activity arising on or after 1 April 2015.
Creative sector tax reliefs – these are being extended from 1 April 2015 to include children's television programmes (including game shows and competitions). Having seen the behaviour of our MP's in the house yesterday you may want to conclude that there is a measure of self-interest in this rule extension…I couldn't possibly comment. From 1 April 2016, the Government will introduce a similar relief for live orchestral performances perhaps so that George can continue to blow his own trumpet? It is intended that 25% relief will be available for the qualifying costs of concerts. However, concerts with a competitive element or where the main purpose is advertising, recording or broadcasting and those of non-orchestral music (eg pop, rock) will not qualify – X-Factor, The Voice etc? That's you. Orchestras will be able to claim for player and artist fees, rehearsal costs, hire or commissioning of scores and UK travel and subsistence costs but not normal running costs.
Loss relief – A new measure is being introduced to counter artificial arrangements which make corporation tax losses easier to relieve when they are carried forward into later accounting periods. This is aimed at a number of schemes which have been contrived to ease the claiming of tax losses where rules would normally have blocked this strategy.
Capital allowances – more measures are being introduced to prevent tax avoidance arising from disposals between connected parties and sale and lease back arrangements (including long funding leaseback and hire purchase arrangements) of plant and machinery. The new rules will apply to arrangements where the relevant transaction (eg leaseback or connected party transaction) occurs on or after 26 February 2015. If you're in doubt about how a transaction will be treated, please give Bernice a call.
Previously announced intentions to change the loan relationship and derivative contact rules have been deferred.
Business rates review – As announced in the 2014 Autumn Statement, the Government is to conduct a wide-ranging review of business rates 'to make them fit for purpose in a 21st century economy'. An important aim of the review is to make the system fairer, including levelling the playing field between online and more traditional property-based businesses. Responses should be sent to HMRC by 12 June 2015, and the findings will be reported at the time of the 2016 Budget.
Venture capital and Enterprise Investment Schemes – ostensibly to stay within the EU state aid rules, a number of changes were announced in the budget. New legislation will cap the total amount a company can receive at £15m, though 'knowledge intensive' (undefined at present) companies will be able to raise £20m. It appears that the £5m annual investment limit will remain though.Investee companies will also need to be less than 12 years old at the time they first issue shares under the schemes, unless there is a major change in their activities and, in future, SEIS, EIS and VCT investment will only be available where the investment is intended to grow and develop a business – though quite how badly the legislation must have been written to allow anything else is bizarre! Changes are also being made to the rules regarding tax relief for investors who are connected to the investee company, which may be bad news for people investing in companies to which they have a link. Rules for companies raising money through SEIS who currently have to spend 70% before EIS/VCT shares can be issued will be removed, which is a welcome simplification. To be honest, without the draft legislation (which hasn't been issued) it's difficult to comment more – so I won't.
Social Investments – in contrast with the lack of legislation above, the Government has published more details on the design of Social Venture Capital Trusts (SVCTs) even though their introduction date has yet to be announced. They confirm that, as with the existing social investment tax relief (SITR), investors will be able to claim 30% tax relief on their investment. In addition, there will be no tax on dividends paid or capital gains realised from the investment.SVCTs will be required to list on the LSE, have restrictions on holdings and the same excluded activities as SITR. They must pay out at least 85% of their income in each accounting period. The rules for SITR are to be relaxed from 13 April 2015 to allow them to be marketed to the public in the same way as enterprise investment scheme funds.
Enhanced capital allowances – the list of designated energy-saving and water-efficient technologies qualifying for enhanced capital allowances will be updated during summer 2015, subject to EU state aid approval.
Business Tax

Annual Investment Allowance (AIA) – the limits up to which the 100% AIA can be claimed have been subject to more change than Ed Ball's facial expression.For 2015, as a temporary measure, the limit of expenditure was increased from £25,000 to £500,000. Although no actual plans were announced in the Budget, in his speech the Chancellor indicated that in future the limit would be set at an amount higher than £25,000. The intention is that this will be addressed in the Autumn Statement 2015 so your guess is as good as mine and, as to who'll be delivering it, well…
Income tax averaging for farmers – this has been available for farmers for years but George announced that the period over which self-employed farmers can average their profits for income tax purposes will be extended from two years to five years. The Government will engage with stakeholders later in the year on the detailed design and implementation of the extension. It's going to happen from April 2016 and will be legislated for in a future Finance Bill…by someone…
Enterprise zones – the Government has announced two new enterprise zones for Devonport South Yard in Plymouth and Blackpool. They also announced plans to expand existing enterprise zones at Mersey Waters, MIRA, Humber, Manchester, Leeds, Oxford and the Discovery Park in Kent and change the designation of two sites in Leeds to include enhanced capital allowances.
Personal taxes and allowances
However much commentators speculate, some things won't change. The personal tax allowance for 2015/16 will remain at £10,600 as announced in the 2014 Autumn Statement. George plans to increase the allowance to £10,800 in 2016/17, finally bringing the freeze in the so called 'granny tax' (age related personal allowances) to an end. He also punted a further increase to £11,000 for 2017/18 but then who knows…

 

Although the basic rate tax band will shrink to £31,785 in 2015/16, George has announced that it will rise in 2016/17 to £31,900 and then £32,300 in 2017/18. This will mean that the full benefit of the personal allowance increases in those years will be available to higher rate taxpayers (rather than being partially clawed back as in recent years). 2015/16 is the first year that married couples or civil partners can transfer unused personal allowances between them. However, this relief is only available where both individuals are taxed at the basic rate (20%) and only £1,060 can be transferred – giving a maximum potential tax saving of £212.
Savings
"Giveaway George" announced a new personal savings allowance will be introduced with effect from 6 April 2016. Up to £1,000 of a basic rate taxpayer's savings income, and up to £500 of a higher rate taxpayer's savings income, will be exempt from income tax each year. The allowance will not be available for additional rate taxpayers.
Because there aren't enough houses and prices are rising, George announced a new "help-to-buy' ISA. This will be made available for a four year period from autumn 2015 to help first time buyers save up for their first home (their only residence, not a buy-to-let). Individuals aged 16 or over will be able to save up to £200 per month, to which the Government will add a 25% taxfree bonus, from a minimum of £400 up to a maximum amount of £3,000 on £12,000 of savings. Savers will be able to make a £1,000 initial deposit in respect of savings between 18 March 2015 and the autumn launch date. The bonus will be available on UK home purchases of up to £450,000 in London and up to £250,000 outside London. Accounts will be available per person rather than per home, so those buying together can both receive a bonus.
More flexible ISAs – Regulations will be introduced in autumn 2015 to enable ISA savers to withdraw and replace money from cash ISAs without it counting towards their annual ISA subscription limit for that year. The list of qualifying investments for ISAs and child trust funds will be extended to include some listed bonds and SME securities admitted to trading on a recognised stock exchange, with effect from 1 July 2015. The Government will also consult during summer 2015 on further extending this list of qualifying investments to include debt securities and equity securities offered via crowd funding platforms. This will be good news.
Entrepreneur's relief
There have been 2 changes to the ER rules for all disposals after 18 March 2015 which are relevant:
ER is available where an individual disposes of an asset held personally and which is used for the purposes of the business of a company of which he or she is a shareholder, or of a partnership or LLP of which he or she is a partner or member. The asset disposal needs to be made as part of a withdrawal from participation in the business concerned. There had previously been no guidance on what constituted a withdrawal from the business. This change will ensure that relief only applies to an asset disposal if the individual also disposes of a minimum of 5% of the company's shares or a 5% share of assets in the partnership or LLP concerned. This will reduce the number of asset disposals qualifying for relief, but will also provide more certainty as to whether there has been a genuine withdrawal from the business.
Companies with interests in JVs and partnerships – ER applies where an individual disposes of shares in a trading company or the holding company of a trading group, provided other conditions are met. For the purposes of determining whether a company is a trading company or member of a trading group, it can treat a proportionate share of the business of a joint venture or partnership as if it had carried this on itself. This attribution of business activities will no longer apply from 18 March 2015. This means that a company would need to have its own trade in order to be treated as a trading company. While this measure is designed to counter avoidance structures, it will also affect the relief available to all shareholders involved in joint venture type arrangements where underlying trading businesses are financed by two or more corporate investors, irrespective of the existence or absence of a tax avoidance motive.
The end of the tax return?
HMRC has set out plans to modernise the administration of the UK tax system with the introduction of digital tax accounts which, in time they say, will remove the need for individuals and small businesses to submit annual tax returns. The digital tax account will be rolled out to five million small businesses and ten million individuals by early 2016 and will be made available to all such taxpayers by the end of the next Parliament. They produced a list of benefits which, to my cynical mind at least, appeared to already exist on the online services portal. However, there will be additional pre-populated fields, the "opportunity" to pay your taxes when you want (by which they mean in advance of the normal deadline obviously) and payments covering more than one tax at a time. We'll see.
Pension changes
Lifetime allowances – The lifetime allowance (LTA) is the overall maximum an individual is permitted to accumulate in all pension pots before penal tax rates are applied. The LTA has been reduced consistently in recent years and will again be reduced from £1.25m to £1m from April 2016. It is expected that individuals who already have pension pots in excess of £1m at 5 April 2016 (but less than £1.25m), will be able to make a formal election to protect their personal limit. From 6 April 2018, the £1m limit will increase each year in line with the consumer price index of inflation.
Inherited annuities – new rules were introduced from April 2015, to mirror new pension freedoms for individuals taking a drawdown pension. Where individuals die under the age of 75 while receiving a joint life or guaranteed term annuity, their beneficiaries will be able to receive future payments from the annuity tax free. This will apply in all cases where the beneficiary starts to receive the payments after 6 April 2015. The new rules will also allow joint life annuities to be paid to any beneficiary. For annuities inherited from an individual who dies aged over 75, the tax rules will also mirror the rules for draw down pensions with the beneficiary paying income tax at their marginal rate for the tax year in which it is received.
There's also a new consultation on  removing the penal tax charges that currently apply where – after 6 April 2016 – individuals sell on a pension annuity that they have purchased. At present, tax charges of 55% of the capital value are levied on such transactions (although the charges can be up to 70% in some circumstances). The intention is to give existing pensioners similar freedoms to use their pension funds as those individuals (aged 55 or more) who have yet to buy a pension annuity will gain from 6 April 2015.
Inheritance tax
Surely George didn't make this announcement just to have a go at Ed Milliband as some commentators are claiming?  The Government intends to look at the use of deeds of variation for tax purposes. Deeds of variation allow the beneficiaries of a Will and the personal representatives of the deceased to jointly decide, within two years of a death, to distribute the assets in a different manner to that set out in the Will. The law currently allows this sensible and simple rearrangement of some legacies, even though it may lead to a reduction in the inheritance tax (IHT) due. It is an obvious target for a cash-strapped Government, as it is a generous relief.
There were some other minor changes to IHT for emergency and humanitarian aid workers killed during duty and to reliefs for medals and other decorations that are awarded for valour or gallantry – these will apply to all decorations and medals awarded to the armed services or emergency services personnel, and to awards made by the Crown for achievements and service in public life.
Other measures
For peer-to-peer loans made from 6 April 2015, individuals will be entitled to offset bad debts against the interest they receive from these loans when calculating their taxable income. This measure will be included in a future Finance Bill but is a welcome change given the expansion of investors using peer-to-peer lending to generate income while bank rates are low.
CGT – the capital gains tax (CGT) exemption for certain wasting assets (ie tangible movable property with a predictable life not exceeding 50 years) will in future only be available where qualifying assets have been used in the seller's own business. This will take effect from 1 April 2015 for corporation tax purposes and 6 April 2015 for CGT purposes. So all of you lending your Monet's to businesses may as well hang them back on your own wall.
NIC – the Government has confirmed that employers' NIC will be set at nil from 6 April 2015 for all workers aged under 21 who earn less than £42,385 a year/£815 per week. Employers will pay Class 1 NIC as usual on earnings over the new upper secondary threshold (UST). You'll need to be careful on bonus and overtime payments as these may trigger a liability as the threshold is not applied cumulatively. The reduction continues until the last pay day before the employee's 21st birthday.From 6 April 2016, Class 1 secondary contributions for apprentices under the age of 25 will also be abolished on earnings up to the UST. As part of its planned reforms to tax administration, the Government will abolish Class 2 NIC in the next Parliament and will reform Class 4 NIC to introduce a new contributory benefit test. There will be a consultation on the detail and timing of these reforms later in 2015.
VAT – from 1 April 2015, the VAT registration threshold will be increased from £81,000 to £82,000 and the deregistration threshold from £79,000 to £80,000.
The Government has announced new restrictions on input tax recovery for partly exempt businesses with overseas branches. This change will affect primarily banks and other financial institutions with branch operations located outside the UK. Some commentators are pointing out that there seem to be some unforeseen losers in this area so if this affects you, please give Bernice a ring.
Tax avoidance and evasion
The 'stick' wielded by HMRC in the face of perceived avoidance and evasion is growing, whilst the 'carrot' of voluntary disclosure is getting smaller. That's what happens when you need cash and you've run out of patience even with those who have been your traditional supporters. Today, details will be published of a new criminal offence for tax evasion and new penalties for those professionals who assist evaders.
A new disclosure facility is to be brought into effect from 1 January 2016. This is to be welcomed if it provides a general disclosure facility available to all, rather than just those with undeclared offshore assets, but the devil, as always, will be in the detail, and the terms are expected to be considerably less favourable than those of existing facilities. Serial avoiders of tax are to be hit harder, as are those who promote avoidance schemes. Penalties are to be applied under the terms of the general anti-abuse rule (GAAR) and an additional 21,000 accelerated payment notices (APNs) are to be issued. The regime for disclosing tax avoidance schemes (DOTAS) is also to be beefed up.
As already mentioned above, the announcement of the death of the tax return maybe premature – many thousands will choose to continue to file annual tax returns. However, the availability of a realtime electronic tax summary is a sign of things to come. Undoubtedly the information received by HMRC under the terms of the CRS will be fed into taxpayers' electronic tax summaries. HMRC's digital strategy envisages a future where tax returns are pre-populated and, presumably it will be up to individual taxpayers to audit their returns for mistakes made by HMRC – an occurrence which is all too familiar to our tax team here.
Banker bashing continues
George has again increased the bank levy from 0.156% to 0.210% from 1 April 2015. In addition, the Government intends to make compensation payments (eg in relation to Payment Protection Insurance) non-deductible for corporation tax purposes. They're going to consult on this with the intention of legislating in a future Finance Bill. I wonder whether they will ever have paid their penance and be free from the deep-pocket raid of subsequent Chancellors?
Oil and gas get a reprieve
In the light of the massive fall in oil and gas prices and the increased levy imposed in 2011, the oil and gas industry in the North Sea has been having a torrid time and losing jobs at an alarming rate. To try to counteract the lack of investment, George announced reduced tax rates and increased investment incentives from 1 April 2015.
And finally…..
From the Daily Mail sketch writer comes a description so awful that I hesitated to share it with you but in the end, I couldn't resist.
"David Cameron popped an Extra Strong Mint. Beside him sat Theresa May in a suit so orange, so low-cut, she could have been Samantha Fox at Guantanamo Bay."
You decide…and just what is Cameron measuring? I never had him down as an angler!
You couldn't make this stuff up!
As ever, please call Bernice or any other member of the Riley Tax Team if you have any questions or comments. You can get them on 01752 203651 orberniceconstantine@rileycom.co.uk
Jon Stacey